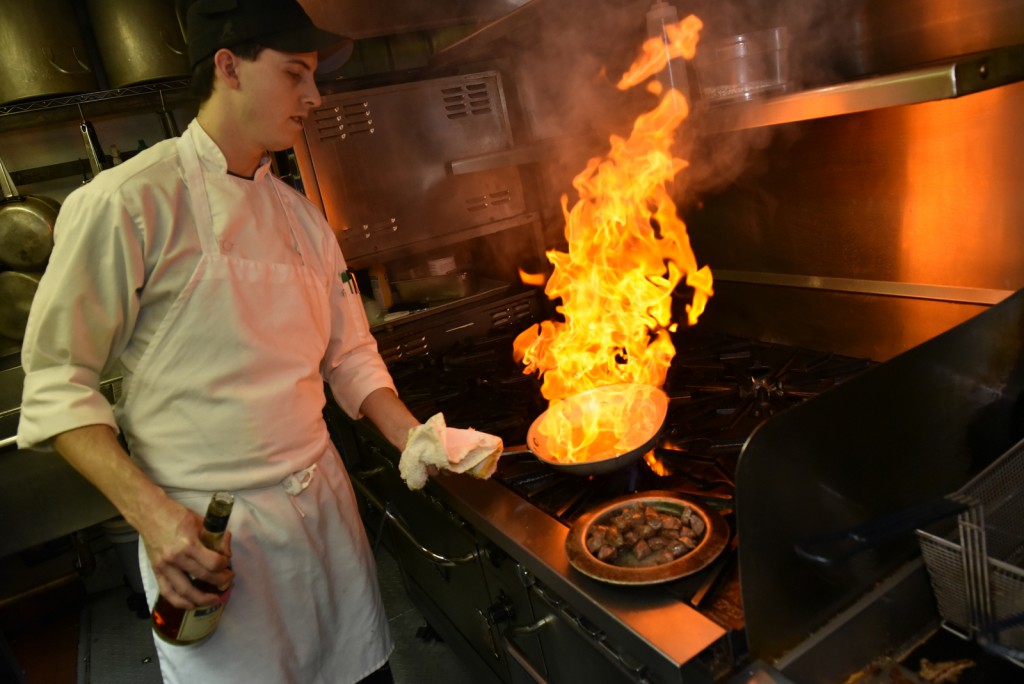 If there's one area Ryan's seems to be evolving, it's on the menu. Last year Carter hired Jon Willis, a refreshing young chef, to lead the kitchen staff.
At first glance, Willis, 30, doesn't seem to have much in common with Carter, 62, but the two share the same sentiment when it comes to food: buy the best products available, listen to customer feedback, and don't over-think it.
"I'm pushing the envelope a little at a time," Willis says, smiling. "I'm not trying to do too much outside the box; I don't want to freak people out. I'm just trying to stick to solid cooking techniques while adding some new textures and flavors. I didn't come here to rescue Ryan's. It's already great. I'm just trying to refine it."
Many of Willis' creations show up on the list of daily specials, but one permanent addition is his Escallope Ceviche, an appetizer that's been praised by even the most conservative clients. The dish represents one of his priorities at Ryan's: enhance the small-plate offerings to give diners different price points.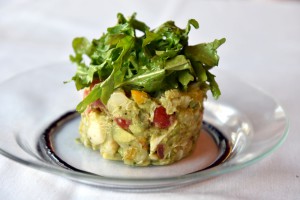 "One thing I want people to realize is that they don't have to order the big, expensive meal every time they come," Willis says. "We've got some outstanding small plates that people can order and share, and we've got some great dinner salads, too."
Willis' creativity meshes nicely with Ryan's signature dishes, such as the Oysters Rockefeller, Steak Au Poivre, and Rack of Lamb, the latter of which still comes with a side of mint jelly. It's one of the nostalgic, old-school twists that makes Ryan's such a classic.
Originally published in the Winston Salem Journal