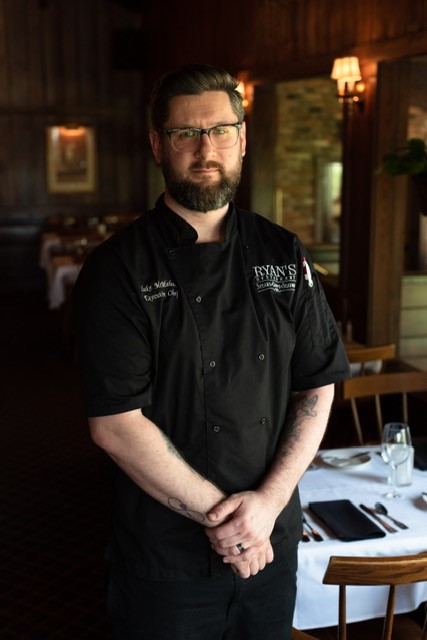 Luke McMahon served as sous chef for seven years at Ryan's before his promotion to Executive Chef in 2022.
Luke was born in Pittsburgh but spent most of his younger years in Raleigh. He has previously worked at Coquette Brasserie and Vivace Trattoria in Raleigh, and Childress Vineyards in Lexington before moving to Winston-Salem.
Luke's interest in culinary arts started as a way to bring people together while enjoying delicious food.  Working as Executive Chef at Ryan's is particularly satisfying because of his excellent team that works so well together to provide consistently delicious, creative dishes.
If you enjoyed Ryan's delicious dishes of the past, you will continue to enjoy them all in the future.  Luke plans to keep on cooking the same incredible food that Ryan's has been dishing up for the past 45 years.